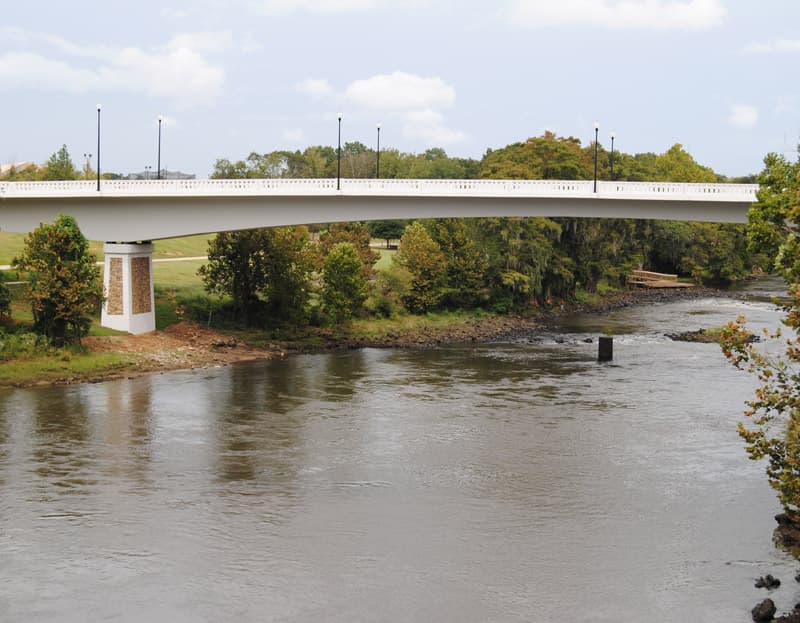 Widening Of SR133 (Mock Rd - County Line Rd.)
Short Description: SR 133 FROM N. OF CR 459/COUNTY LINE RD TO N. OF CR 540/HOLLY DR.
Counties: Dougherty
Project Sponsor: Georgia Department of Transportation (GDOT)
Project Manager Name: Johnson, Robert Lester
Concept: Roadway widened to 4 lanes with 44′ median.
Proposed Funding Year: ROW – 2018 (Authorized), CST – 2022
Status as of 1st Quarter 2021: Right of Way and Utilities have been certified. Environmental is on schedule to certify for let. The project team is working toward a Summer 2021 Let Date.
Next Milestone as of 1st Quarter 2021: Final Plan Submission
Oglethorpe Bridge Replacement
SR 133/ Lovers Lane Rd. Roundabout
Westover Blvd./Ledo Rd. Extension
Widening of SR 133 (County Line Rd. - SR 112)
Downtown Traffic Signal Project
N. Jefferson St./Philema Rd. Lighting Improvements
Downtown Albany Sidewalk Project
US 19/ Nelms Rd. Intersection Improvements
Dougherty Co. Traffic Signal Upgrade
Legend:
ROW: Right-Of-Way
CST: Construction
UTL: Utilities
PFPR: Preliminary Field Plan Review – meeting to review preliminary design construction plan
FFPR: Final Field Plan Review – meeting to review final design construction plans

PS&E: Plans, specifications, and Estimate
NTP: Notice To Proceed
PTIP: Project Team Initiation Process
PM: Project Manager
FY: Fiscal Year
PIOH: Public Information Open House